From the Blog
Overflow Hotel Option Available for Annual Convention
Do you still need to reserve rooms for our 61st Annual Convention, September 20-21 in Raleigh? The official convention hotel may be sold out, but worry not! We have secured an overflow room block at the nearby Hyatt Place North Raleigh-Midtown. Call 919-833-6678 for details on how to book your stay at the Hyatt at a discount. Don't forget to register your delegates and guests for what's shaping up to be one of our biggest, most engaging conventions ever! Read more.
NEW FOR 2018: BUY TICKETS ONLINE at Eventbrite.com
REGISTER GUESTS or FOR OUR NEW VENDOR EXPO at AFLCIONC.org
---
We're rising. We're winning. Join a Union!
The AFL-CIO has launched a television ad campaign highlighting the wave of collective action sweeping the country. From union organizing victories to the defeat of "right to work" in Missouri, working people are on the rise. Watch the ad.
"Something is happening in America…. When we stand together, we have the power." — Richard Trumka, President, AFL-CIO
Share this video post on Facebook and retweet this tweet.

---
Freedom to Join Together: Workers at HAECO Cabin Solutions in the Triad are Organizing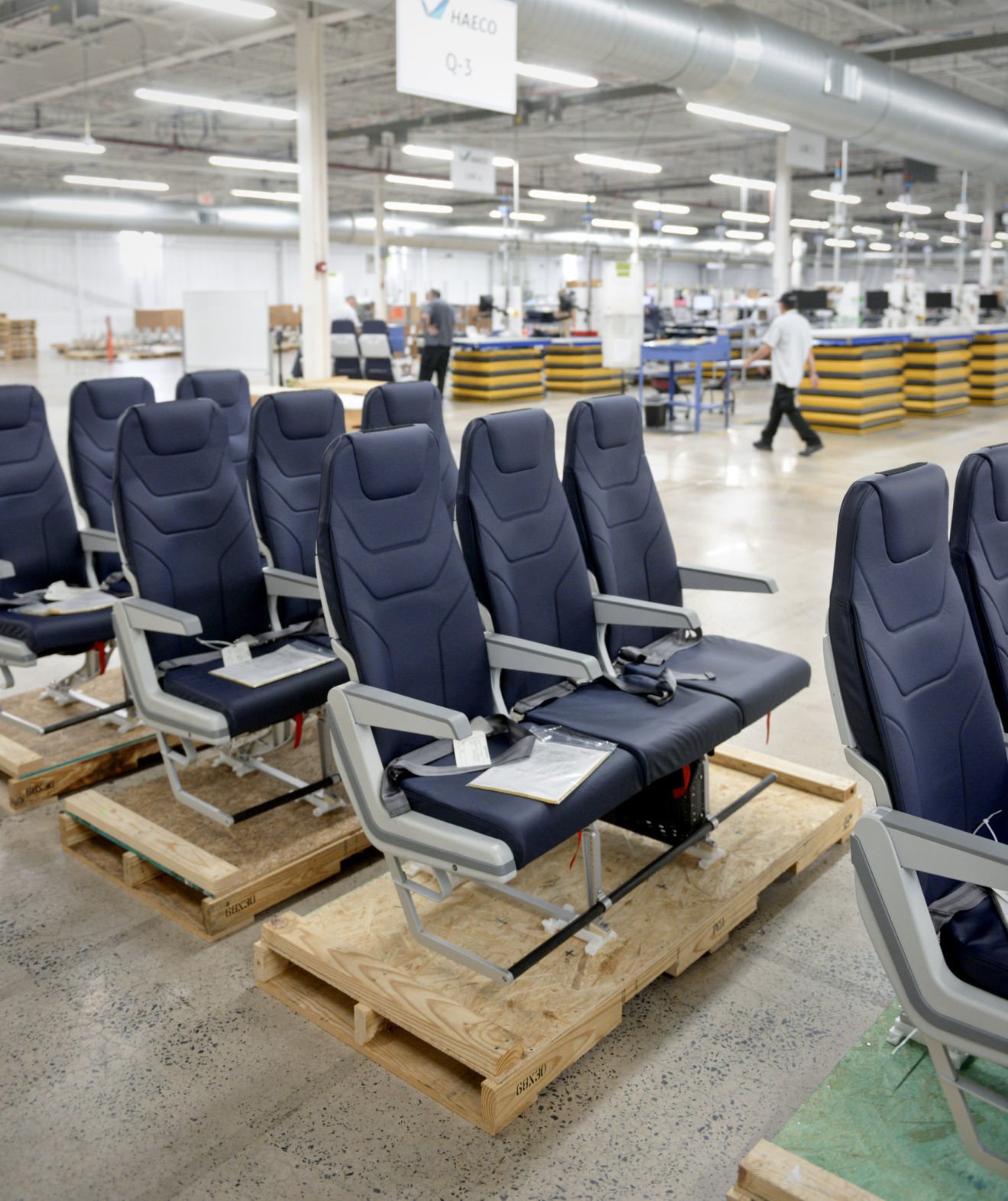 Aerospace workers will vote on whether to join the Machinists Union in the first high-profile union organizing drive in the Piedmont Triad area of Winston-Salem, Greensboro, and High Point since 2011. Read more.
Share this post on Facebook and retweet this tweet.
---
Celebrate Labor Day the Union Way in North Carolina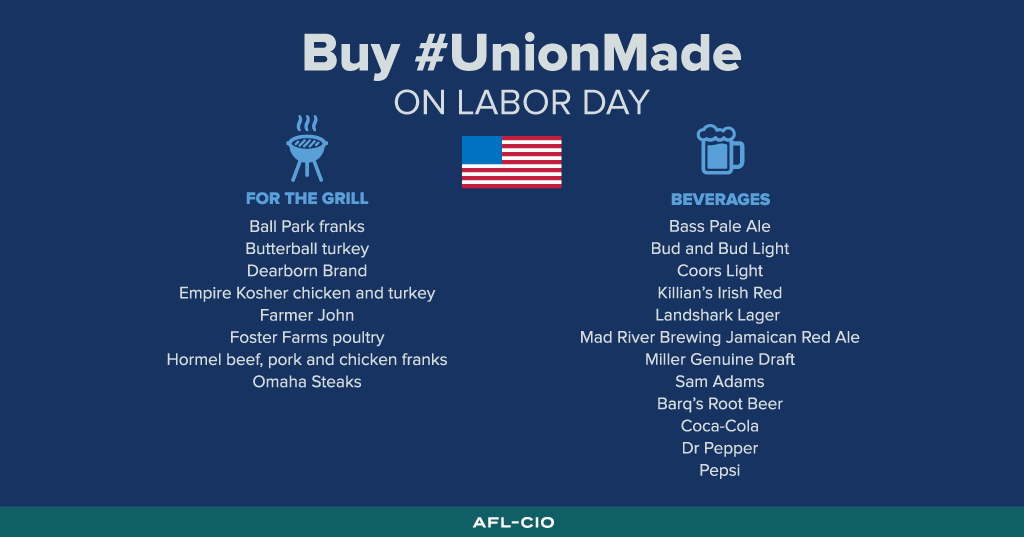 Monday, September 3rd is Labor Day!

In Charlotte: Celebrate the American worker at Charlotte's 19th annual Labor Day Parade on Monday, September 3rd, 2018. The parade will start at the Hal Marshall Center, 701 North Tryon Street, at 11:00 a.m., and will proceed down Tryon Street, past the square, turning left onto 3rd Street, and ending up at College and 3rd Street. The parade features labor union floats, vehicles, marchers, political candidates, stepping groups, bands, car clubs, beauty queens and community groups. Learn more.
In Canton: Snaking through the downtown district with over 100 homemade floats, the parade in Canton, which hasn't missed a beat in 112 years, showcases the workers, farmers, elected officials, and non-profits that keep the Western North Carolina region vibrant and sustainable for all people. Be sure to arrive an hour early with a lawn chair or blanket to stake claim to a couple square feet of sidewalk. Learn more.
In your backyard: Many of you will be spending a portion of Labor Day weekend with the grill of your dreams. So when you "meat" up with friends, be sure to raise the "steaks" for your holiday barbecue with these delicious favorites made by ethical companies that treat their workers fairly, thereby helping to strengthen the middle class. Enjoy the holiday, and together we'll grill our way to a stronger America. Learn more.
---
J. David Cox Re-Elected AFGE National President
Congratulations to AFGE National President and North Carolina homie J. David Cox Sr. on being re-elected to your third term! Share this.
---
Not All Super Heroes Wear Capes
Check out this cartoon by Fred Vance of the National Association of Letter Carriers Branch 2794 in Kannapolis, NC. Share this.
---
Take Action
Keep Calling On Senators to Reject Brett Kavanaugh
Make the call TWICE to tell both Sen. Tillis and Sen. Burr you oppose Brett Cavanaugh's nomination to the Supreme Court!

USE this tool to quickly write Sen. Tillis and Sen. Burr to stop Brett Kavanaugh!
---
News that Works
Judge Strikes Down Trump Executive Orders Limiting Federal Employee Union Bargaining
Postal Workers launch campaign against anticipated Trump privatization scheme
Union organizing effort begins at HAECO Cabin Solutions facilities in Triad
NC House approves changes to 2 amendments
All former NC chief justices voice opposition to 2 amendments
Breaching the GOP Firewall in North Carolina
North Carolina acts deep blue with state worker minimum wage
AFT Identifies Companies that Profit from Family Separation Policies
What's Holding Back Wages in America?
A Public Banking Option As a Mode of Regulation for Household Financial Services in the United States
Low Pay Has Teachers Flocking to the Sharing Economy
---
Upcoming Events
August 27: Triangle Labor Council meeting
August 28: Triad CLC meeting
August 28: Southeastern NC CLC meeting
September 2-3: Canton Labor Day festival and parade
September 3: Charlotte Labor Day Parade
September 4: Greater Sandhills CLC meeting
September 6: Durham Workers Assembly
September 6: Southeastern NC CLC PARTY! PARTY! (6-8p at ILA 1426 union hall)
September 10: Western NC CLC meeting
September 11: Eastern NC CLC meeting
September 14: "Standard Rate" for 2018 Convention expires
September 19: NC AFL-CIO Executive Board meeting
September 20-21: NC AFL-CIO 61st Annual Convention
October 12: Registration deadline to vote on Election Day
October 17: One-Stop Early Voting begins
November 3: One-Stop Early Voting ends
November 6: Election Day
November 17: Anti-Racism Training in Wilmington