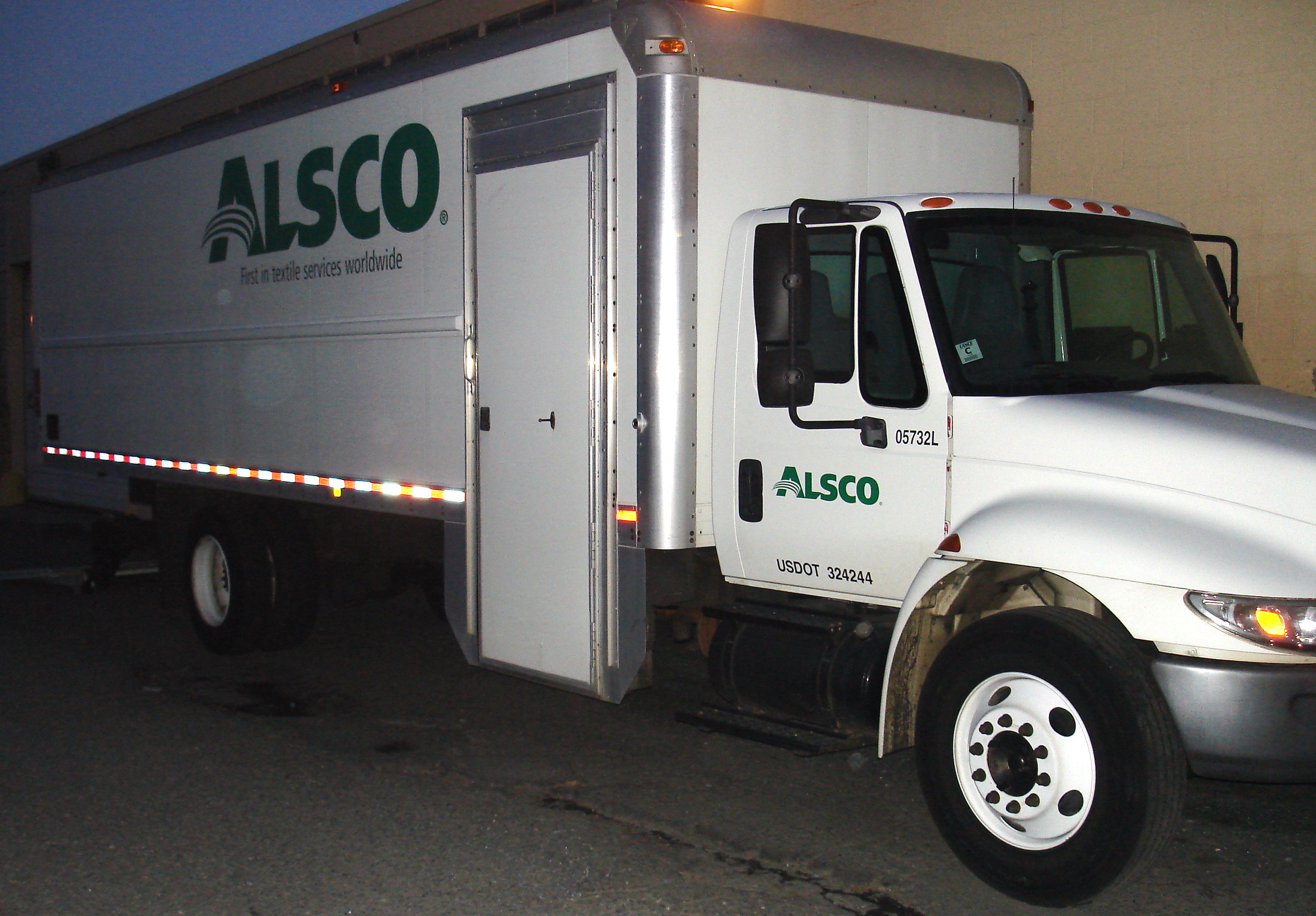 Drivers at Alsco say 'UNION YES!'
Alsco drivers in Charlotte, NC voted overwhelmingly to form a union and be represented by Teamsters Local 71. The drives, also known as Route Sales Representatives (RSRs), voted 8 to 1 to organize and bargain a contract for a better life.
"In hard times, these drivers, after talking with other Alsco drivers, have seen the value of a Teamster contract with better wages, benefits, job security and job protection for them and their families," said Local 71 President, Ted Russell. Local 71 now represents both Alsco locations in the Charlotte area.
Greg Turner worked at the Teamster-represented Alsco location on Dalton Road for 17 years. After leaving the company, he returned three years ago to work at the Dwight Evans Road location.
"When I came over here, I told the guys about certain things the union got for us, like the sick days, the better insurance. Things were done faster and better, and we had equal pay and equal rights," Turner said. "They started seeing the benefits of how we were treated at Dalton and wanted the same here."
Teamsters Local 71 organizer, Randy Conrad, who led the successful effort also organized Alsco workers in Greensboro, NC three years ago. "[Local 71] Secretary-Treasurer Earnie Wrenn, Alsco shop steward Joe Robertson, and myself met with the drivers. They made up their mind in the very first week that being a Teamster was what they wanted, and nothing was going to change their mind."
Congratulations to the RSRs at Alsco who can now depend on the protections of a collective bargaining agreement to give them a Voice @ Work and a pathway to the middle class!